No two zebras have the same stripes
No two humans have the same fingerprint
No two individuals have the same needs
Wealth Solutions Tailored To Your Needs
No two zebras have the same stripes
No two humans have the same fingerprint
No two individuals have the same needs
Wealth Solutions Tailored To Your Needs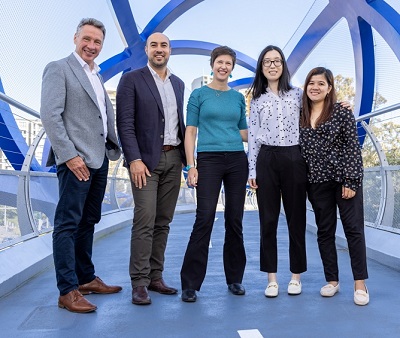 WELCOME TO ZEBRA TAILORED WEALTH
At Zebra Tailored Wealth, our goal is to work with you along the way on life's journey. As such, our approach to financial advice and wealth management starts with getting to know you.
We want to learn about you and your family, your current situation, the plans and goals you have for the future, as well as spending time discussing the values you believe in and the concerns you have. Only then can we begin to tailor a solution to meet your unique needs.
WHO ARE ZEBRA TAILORED WEALTH
Alysia, Scott and Ross are a team of highly qualified and passionate financial advisers that have almost 50 years experience between them. We share the common values of seeking to provide exceptional service and treating our clients as individuals so that we can tailor our advice to their unique needs.
Zebra Tailored Wealth is privately owned by the principal advisers which means our reputation is important to us. We have elected to use the licensee services of RI Advice, which is part of Insignia Financial, as this gives us the ability to provide the service of a small personal company, with the back office and investment support of a major financial services organisation.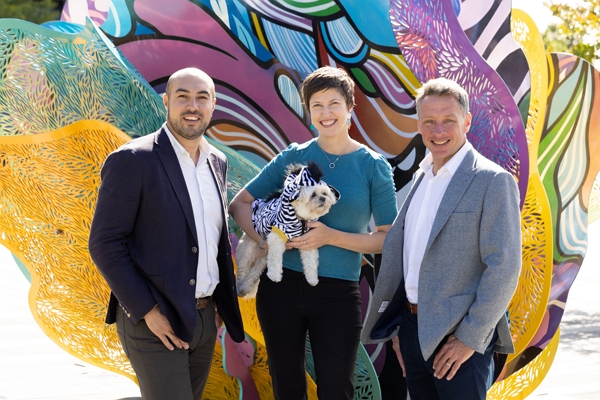 WHY YOU SHOULD CHOOSE ZEBRA TAILORED WEALTH
At Zebra Tailored Wealth we take time to understand you. We put structure around your financial affairs in a manner that is easy and convenient, to help you achieve what is important to you. The result is that we can provide you with peace of mind that everything is being professionally managed with your needs being placed first.
Build wealth and pursue your goals
It's time to pay down debt, protect your wealth and grow your assets.
We develop tailored step-by-step financial strategies and help you make informed decisions about your money.

Superannuation is a way to save for your retirement. You build up super while you are working to make sure you can have a comfortable retirement.

IIf you'd like your money to start working for you, it's time to learn about investing. Everyone has different needs and circumstances but here are some basics to consider.

We want to learn about you and your family, your current situation, the plans and goals you have for the future, as well as spending time discussing the values you believe in.

Insurance is the foundation of all financial plans. We can help you evaluate the risks and come up with the right insurance solution for you and your family.

Retirement may seem like a long way off but putting money into super now is still a tax effective way to invest your money. You also can benefit from compounding returns.

Effective debt management is not just about the interest you pay, but also the type of assets you're investing in and prioritising your debts.

We'd all like to leave a legacy and provide for those closest and dearest to us once we're gone. Estate Planning ensures your assets are distributed to the right people at the right time.

It's not easy making the decision to place a loved one into care. Once you've made the call, it can be confusing to understand how it all works.
Prepare for tomorrow, make the most of today.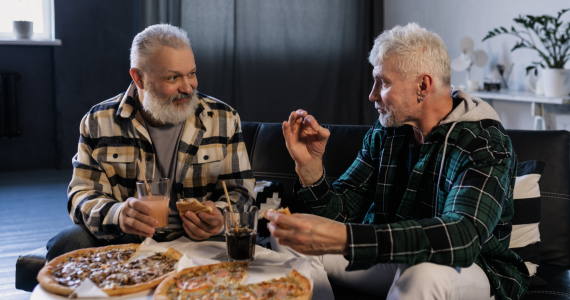 Catch up on your super If you've had an irregular or interrupted income in the past, you might've missed out…
Kind words from our clients
Alysia worked with us over a number of years to put us on the right track to becoming debt free. Her calm, cheerful, totally transparent style made us feel very comfortable with our decisions.
Alysia made a daunting experience painless and easy to understand. Everything was personalised to our needs and for the first time we feel confident about our financial future. I would recommend Alysia for all ages and financial situations.
Alysia is a fair dinkum professional. Her advice has guided us through the financial maze. We recommend her to anyone who needs financial advice.
"Alysia has given me advice primarily on Superannuation . It has been very sound advice. She has provided detailed Reviews and she is very thorough in this regard. She is a good listener and she explains matters clearly. She is very prompt in getting back to me if I have a matter to discuss or to deal with. I feel very comfortable with her as my financial adviser."
"Alysia has given me advice over a long period in organising our family's superannuation needs and established our pension fund and it's investment profile. Alysia was usually able to explain things to me in a clear way. Through Alysia's knowledge and experience, I feel very confident that the advice given was right for my needs. I usually received Alysia's full care and attention when I needed it."
"Alysia is a whip smart adviser. I have been a client of hers for many years and she has taken exceptionally good care of me. She is a high integrty individual and I trust her implicately. "
"Alysia has provided advice to my wife and I concerning the investment and management of our retirement savings and income for a number of years. She is knowledgeable and has a clear understanding of our situation. We are very satisfied that her advice is appropriate for our needs . She is a good sounding board and always available. We have great confidence in her. "
"I have found that Alysia is highly skilled and has a high degree of expertise in providing financial advice specific to individual needs - you do not feel like it is cookie cutter advice. She has a wonderful manner and an ability to communicate in a clear and simple way. She follows through and follows up on matters. I would not hesitate in recommending Alysia. "
"Alysia has been incredibly helpful navigating the somewhat complicated area of personal insurance. Without her help I may have given up and been in danger of having no proper life or trauma insurance. I always feel very confident as her client and she is always there when I need advice. "
"Alysia has given me advice in areas including superannuation, insurances, budgeting and investing. Alysia was always able to explain things to me in a clear way and I feel extremely confident that we are now in a much better financial position than before we had worked with Alysia."
"Alysia has a comprehensive knowledge of investing, insurance and budgeting, which were my questions. She is professional and prompt in addressing my needs. I would definitely recommend Alysia to my friends. Alysia confirmed my transactions with her verbally and in written form. I had her undivided attention when we started Zooming (which Alysia also taught me). I feel relieved and confident that Alysia is advising me and putting into place my investments and superannuation. "
"Alysia is a fantastic financial planner. She provided expert advice on several insurance policies, streamlining current arrangements, saving us money and securing more value for money. Alysia was also very thorough in reviewing all our existing financial arrangements as well as suggesting alternative investment strategies. I have full confidence in recommending Alysia."
"Alysia has provided me expert and well considered advice in areas including insurance, loan products and my superannuation. Alysia is thorough in her approach and provides clear and accessible advice for financial novices like myself. I feel very confident that the advice she has provided was right for my needs. I would steer anyone seeking financial advice to her."
"Alysia provides a high level of competence and quiet confidence. After speaking with us and asking pertinent questions she was able to understand our requirements and then considered what was available in the market to allow us to make well considered investment decisions. We are moving toward retirement and she is always available to provide guidance on short notice. She is also proactive enough to enquire where we are at close to the end of the financial year. We took a long time to decide on who we could trust to provide guidance and spoke to her on the phone (along with one other) to help us make a decision. We are happy with the decision we made."
"Alysia,has always given me good advice about my superanuation & investments right from the very start. She understood my risk level & situation which has continued through out my relationship as an advisor to me. She always explains things very clearly & is interested in me as a person not just a client which helps with her advice to me. She has up to date knowledge & passes that on for me to read & absorb. I would very confidently recommend her to any one seeking financial advice."
Why does an ex-financial planner/ accountant (me) hire a financial planner (Alysia)? = because you want to trust your best financial decisions with someone that has more experience and know how than you. That is my family's relationship with Alysia and Zebra Tailored Wealth. Cannot recommend Alysia more highly.
View our latest newsletter with the latest financial and lifestyle articles.